Mountain adventures
It doesn't matter whether you come alone, as a couple or with the best BUDDIES or family - there is a lot to do, to experience and to explore. State-of-the-art lifts, 400 kilometers of hiking and biking trails and countless family highlights in the summer months, 270 kilometers of slopes, 70 lifts and over 50 huts in winter. Anyone who wants to relax can do so. If you want to push your limits and use your holidays to pow(d)er yourself, you will also find what you are looking for. It's time for YOUR adventure!
Holidays at "der fuchs und die gang"
If you want to go your own way and if you are ready for something new, you'll fit in with us like an a*** on a bucket. The rooms, apartments and the chalet from "der fuchs und die gang" are modern, stylish, a bit luxurious and casual. After breakfast it's time to go outside, no matter what the weather is like, no matter what's on the agenda... Let's see what happens and just feel the HOLIDAY. After the "MUST DO'S" have been done, mind yourself and get cozy in your sauna or infrared cabin or just let your feet dangle in the summer outdoor lounge.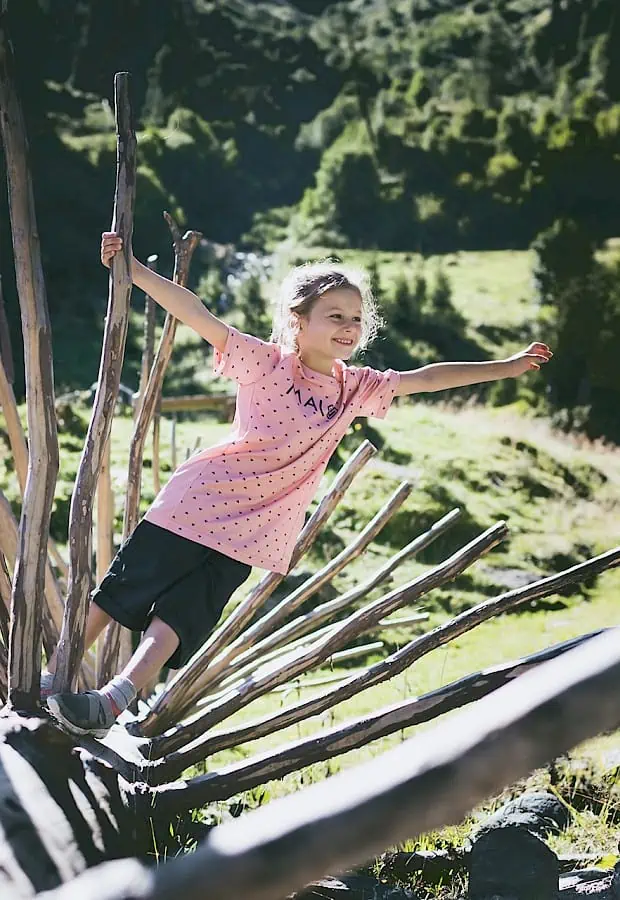 fun for everyone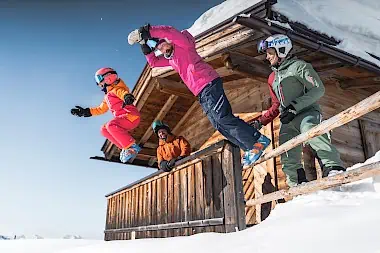 Family holidays in Saalbach Hinterglemm
It has to be varied, exciting and full of adventure. The rooms and apartments are as individual as the families who relax at "der fuchs und die gang". In the morning you start the day super fit, the distances to the most popular activities in Saalbach Hinterglemm are short. Here, the smallest bike fans can try out their first lines, jump in a race with dad, hang out with their siblings for a bit or simply splash about in the pool all day. One thing is certain: in the evening everyone falls asleep quickly in a cozy bed, happy and tired.