pump tracks & more
400 kilometers of bike routes are hidden in the mountains of Saalbach, some obvious, others not quite so at first glance and further ones are pure insider tips. We have something for all types of bikers. It doesn't matter whether it's forest paths for pure mountain bikers, unique panoramic single trails for freeride and e-bike friends or tough downhill lines with big gaps.
The latest craze at the moment – e-biking!
E-bikes are only for lazy or old people... STOP you right there!!!! Anyone who takes this point of view has no IDEA. Your e-bike allows you to ride completely new paths! There are so many great single trails and mountain bike routes in Saalbach. But only the experienced mountain biker, who overcomes marathon distances and has as much strength in his legs as a young bull, can ride ... NO!! Those days are over. Grab your e-bike and you can explore these trails and let them become your perfect challenge in just the right heart rate range. You can do it! And if you ever run out of breath, then your bike will help you with the necessary support to still experience the perfect bike day.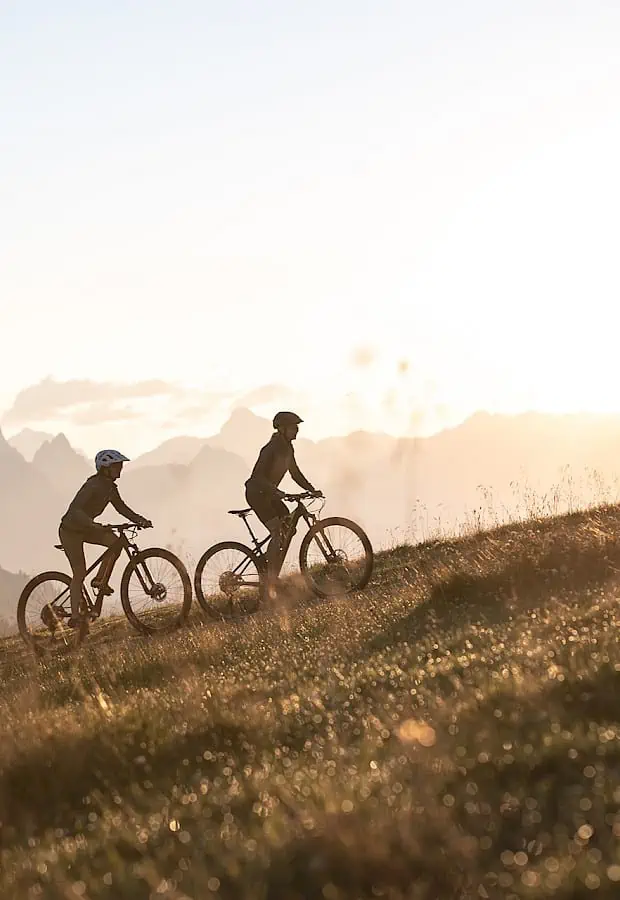 smooth up – fast down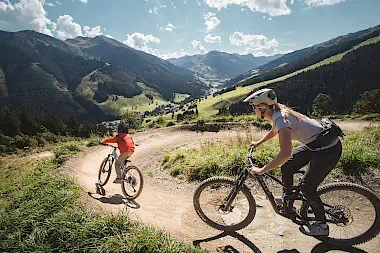 Attention downhill freaks and freeride pros
More than 80 kilometers of the finest lines and trails on different mountains - no wonder that Saalbach Hinterglemm with Leogang, Saalfelden and Fieberbrunn is considered the largest bike region in Austria! Details on the trails directly at the lifts:
Kohlmaisbahn: "Monti" trail and "Panorama" trail (line for bike beginners) as well as Root trail (you should be a top biker there)
Schattberg X-Press: X-Line (for the wild ones)
Reiterkogelbahn: Blue-Line (for experienced beginners) and Pro-Line (for the pros), pump track (great exercise for EVERY MANCHILDWOMAN)
12er KOGEL: Z-Line (for experienced trail riders)
Westgipfelbahn: "Hacklberg" trail (anyone who has never heard of our legendary "Hacklberg" trail is probably not a real biker :p ) and "Bergstadl" trail (for hard core bikers with really tough shock absorbers)
Fieberbrunn highlights: NEW NEW NEW NEW! Easy Park Obingleiten with "Hänsn" line and Obing line, pump track, "Schweinestberg" trail
Ready for the BIG 5 Challenge? The XXL tour including Fieberbrunn for the absolute maximum of biking fun!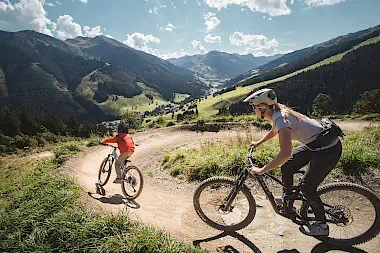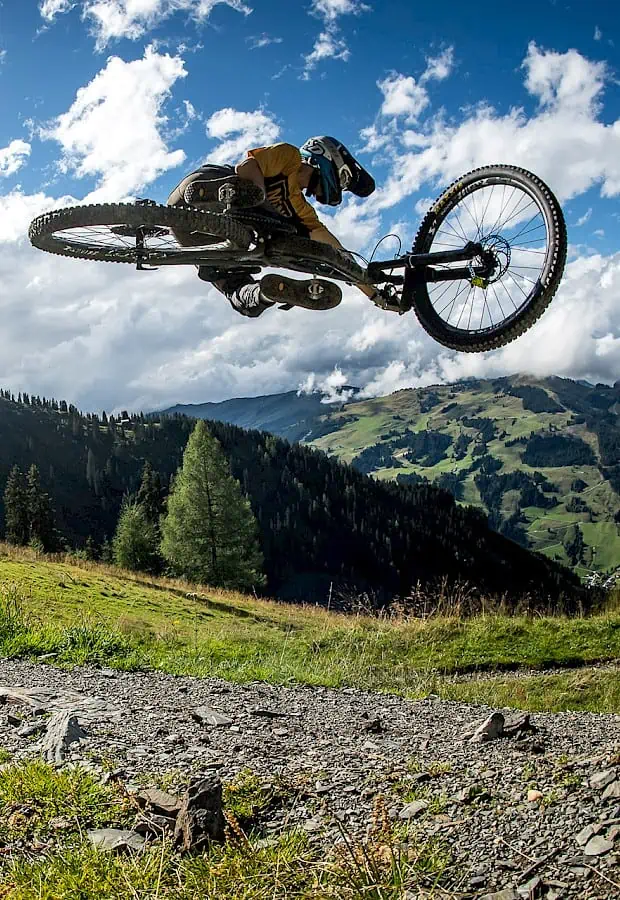 fly, fly, up in the sky ...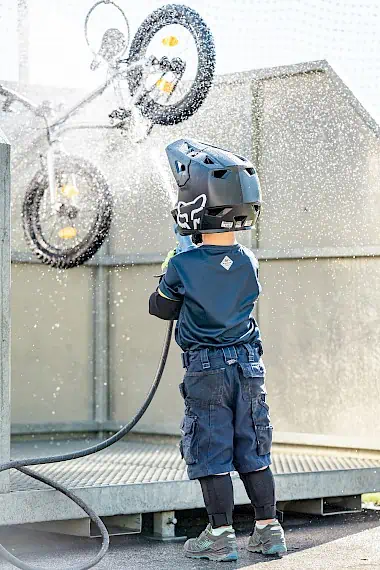 JOKER CARD & biker highlights
What makes a holiday in the bike mecca of Saalbach so special? How about that:
bike garage with workshop & outdoor washing facility
healthy start in the day - super fit breakfast for bikers at "fuchs und gretl"
JOKER CARD – highlights for bikers
casual biker-friendly huts throughout the region
sauna for tired biker legs
bike rental, sports shops and shops just a few steps away
direct access to the bike circus
expert know-how in-house – "der fuchs und die gang" love bicycles and know where to go with them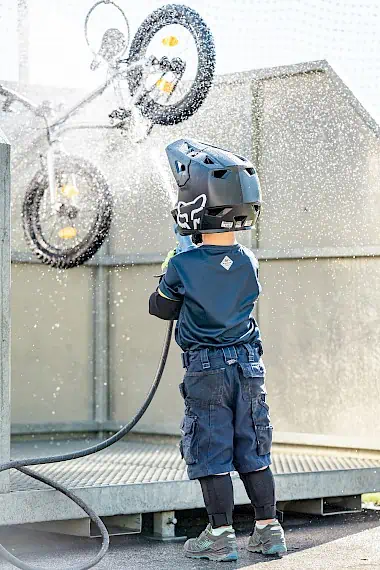 Bike rental with bonus
With our partner Sport Hagleitner you get a 15% discount on the rental!
Simply click and book your favorite bike conveniently online.
Of course, our partner Bike Fürst also has the trendiest bikes for hire. If you book online you get a 10% discount on the bike rental and if you also want to visit the bike school again, there is a 40% discount for the guiding. Visiting a workshop again can't hurt either. In return, there is a 20% discount on workshops and courses at Bike Fürst if you are our guest and rent a bike at the same time.