HARD FACTS:
400 kilometers of hiking trails make the region around Saalbach Hinterglemm a HIKERS PARADISE. It doesn't matter whether you're a super-fit mountain lover and want to push your limits or you're more of a cozy stroller - HERE is your place to be!
It doesn't matter whether it's a sporty spice or a summit happiness lover
The Glemmtal or Glemmvalley, as we like to call it, is known for its diversity - and POPULAR! On the one hand we are a PLACE of EXTREME, on the other hand you can also find the COZY, the OLD, the TRADITIONAL. This is also reflected in hiking, so trail runners as well as leisurely walkers can find their perfect route.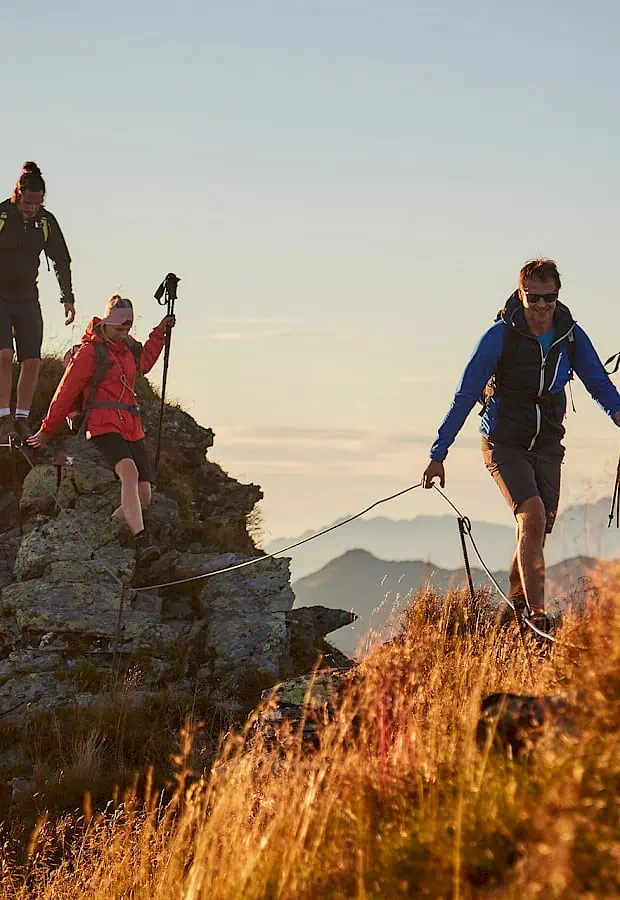 über stock und über stein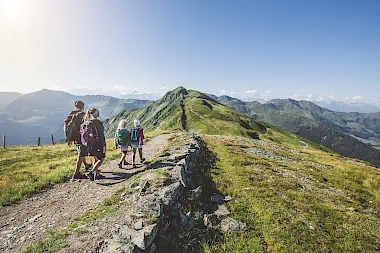 Far wild hiking & pleasure walks
fox & gretl's top 5 HIKING TRAILS:
into the woods! Forest wellness & medicinal herb trail on the "Reiterkogel"
hike far far ... Pinzgau walk!!! Don't be fooled - this long-distance hike has it all and takes you from the center of Saalbach directly to the "Schmittenhöhe" in Zell am See
let the sunshine in ... sunrise hike to our beloved "TRISTKOGEL" followed by descent via the "Hochtorseen"
get sporty baby! 4 km running route along the Saalach and then you fight your way back through the motor skills park
comfortable walk and talk route for best friends ... take the "Pascherweg" to the "Spielberghaus" then continue to the "Kleberkopf", where you can secure your summit victory with a DREAM PANORAMA ... then off to the "Spielberghaus" for yummy "Kasnockn" and "Kaiserschmarrn" (BEST IN TOWN)